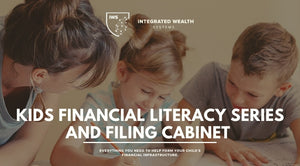 As most of you already know, there is very little (if any) financial education provided to our children in the school environment.
Most of what we've learned and passed on are the same skills that our parents or family taught us, stretching all the way back to the Industrial Age model of managing money.
This product will walk you through how to change the conversation in your household about how to make money. Also, use these helpful templates below (as referenced in our video) or modify them as appropriate for your family and your conversations.