3 Keys to Cash Flow Success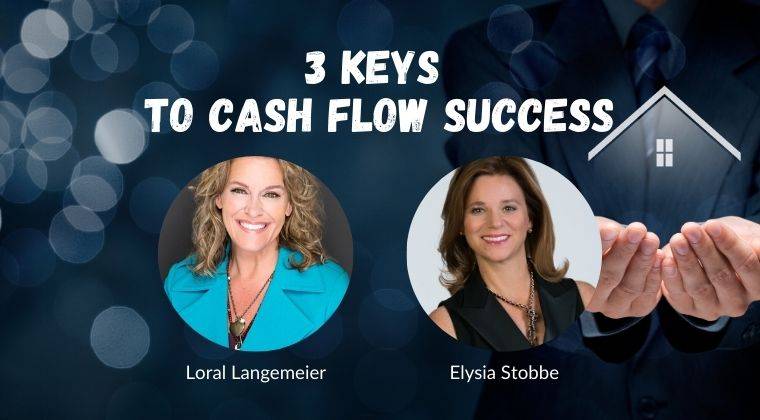 Keys to Cash Flow Success:
1. Type of property
2. Determine Income (Market Rent or Comparable Units)
3. Vacancies
Deep dive into the numbers needed to make a great educated decision on real estate investing. Such as Fixed and Variable Expenses, Reserves, Net Operating Income, Annual Debt Service, Cash Flow Analysis, Cash Flow from Operations, and Cash Flow before Taxes, etc.
Loral Langemeier is a money expert, sought after speaker, entrepreneurial thought leader, and best-selling author of five books who is on a relentless mission to change the conversation about money and empower people around the world to become millionaires.
National Speaker, #1 Bestselling author and Mortgage Expert Elysia Stobbe has closed more than $300 million in residential mortgage loans during her career. Through diligence and great service to her clients, Elysia not only survived, but actually thrived during the mortgage crisis that began in 2006. Through a relentless and never-ending commitment to customer service and integrity as a core value, Elysia has built a successful mortgage business in the midst of the industry's tightening regulations.